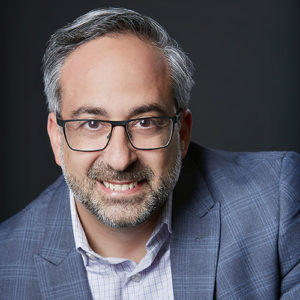 Many people growing up know what they want to become when they grow up from a very early age. Marc Snyderman was one of those people. As a youngster in elementary school, he already knew his calling was to become a business lawyer as he played the part of an attorney representing Hansel and Gretel in a mock trial. It was here the foundation was laid and he was inspired to represent those that needed a voice and needed to be heard. His father also played a role in the young lad's life being a true hustler in the car business, from used cars to auto parts and everything in between. Strong work ethic and learning what it takes to be successful proved very influential.
After studying as an undergrad at Dickinson College, Snyderman went to Rutgers University Law School while also earning an Executive Certificate in Business from Notre Dame University's Mendoza School of Business. Starting in 1997, he began practicing law in midtown Manhattan with a medium-sized firm in corporate and securities work. He then moved onto an in-house position with one of the top ten cable companies as they were going through their IPO.
In 2002, Snyderman moved into government contracting with a small business in Cherry Hill focusing on delivering IT and engineering solutions to the federal government, specifically DOD. Shortly thereafter he was promoted to COO in 2007 and held that position until 2016. Under his wise leadership, the company was able to grow from seventy-five employees to three hundred and expand service offerings significantly. Snyderman Law Group came into existence that same year [August 2016] and he now holds interest in multiple start-up and board positions with both for-profit and not-for-profit organizations.
With all this success in tow, Marc Snyderman is on a mission to provide what he calls "disruptive lawyering", even going as far as to inventing the hashtag with this quote on social media. Supporting small and medium sized business with high quality business-solution driven outside general counsel services from proven in-house attorneys is the goal of the law firm. They are able to make this service available by working on a flat, monthly fee and maintain below market rates by utilizing the latest technology and not maintaining large overhead in their business.
This is not to say that Marc Snyderman has not had challenges along the way. He remembers vividly in New York City trying to find a job and the overall market being very difficult to break into. Without the proper connections, the only work he could find was temp jobs and had to go as far as writing an op-ed piece for the New York Law Journal just to get a job as an associate. This mounting frustration lead to this action but it sure paid off as he was able to land an entry-level position and further his business law career with this break-through opportunity.
With the world ever-changing at an incredible lightning-fast pace, it is very important for small businesses and startups to keep up with the latest trends and know how to navigate the rising infrastructure in the new gig economy. With all this pressure comes a reassurance that there is legal counsel nearby to help you with all your business needs at affordable prices and right here in your backyard. Philadelphia is known as the city of brotherly love and was the original United States start-up, and it's a relief to know legal services is not only convenient but accessible as well.
What does the future hold for this small business law firm? They have already increased their team to include a director of operations and marketing and are looking to add another attorney within the next year. They expect to grow to five to seven new attorneys added to the firm in the next five years and additional support staff, all supporting the outside general counsel services model.
Marc Snyderman has given a percentage of his profits from his businesses to various charities to help those that are less fortunate and is excited to see the talent pool in Philadelphia rise and grow to small business success. Be on the lookout for an upcoming event on how to obtain access to capital for your startup ideas.
#DisruptiveLawyering