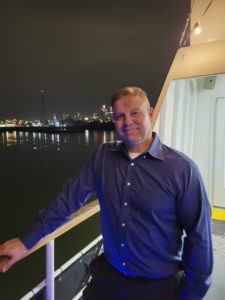 Stan Switaj has always been an innovator at heart. The northeast Philadelphia native first started obtaining interest in business attending a Roman Catholic High School. After graduating from George Washington High School, Switaj began taking business courses at the Community College of Philadelphia while trying to figure out a pathway in the dot-com era. After noticing people making money "hand over fist" during this time period and taking computer programming courses, Switaj began exploring innovative ways to help solve problems that people were facing.
After extensive research listening to audible books like from author Robert Kiyosaki, the idea for UltraHot Tv was born. Taking in from 20 years of programming, Ultra Hot Tv is helping local artists and businesses showcase videos that highlight their artistry. In an age where YouTube and Tik Tok are overcrowded with videos to be shown to the public, businesses and audiences alike now have an opportunity to be connected on a single platform without getting lost in the mix. Simply record and upload videos to the platform, without all the hassles of having to compete with other major stars and their popular videos hogging up the front page of other popular sites.
The 42 year old, whose parents hail from Poland and came to the U.S. as immigrants, has many more websites in store for several niches that will help other businesses stand out in a crowded market. Switaj understands the importance of being a small business owner and providing one on one attention to his customers unlike his big box store counterparts. Expect more websites to come for your viewing pleasure.
Learn more by visiting: www.UltraHot.Tv